Transportation & Logistics Summit
Tuesday, 19 March 2019
8:30 am – 5:00 pm
Platinum Partner

Gold Partner

Silver Partner

Bronze Partner

Official Media Partner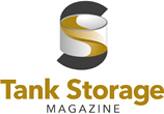 Key topics include:
New technology and how to deal with its disruptive nature to existing business models
What will be the future demand for trucking?

How will the capacity expansions impact chemical trade activity and logistics considerations?
IMO 2020: Where are we today?

How are tariffs impacting port traffic and what are they doing to manage?

Who should attend?
Chemical Producers
Downstream Derivative Producers
Logistics Providers
Economic Developers
Policy Makers
Commercial Port Officers